Getting set up on CB (Citizen Band) radio

This is an inexpensive and licence free way to communicate with each other, and listed below is the equipment required to get you on the air and as of November 2021 it has been legal for 40 years here in the UK.
Radio (Rigs)
To begin with a small simple set is all that is required, a basic radio as pictured Left above the Midland M Mini has 40 channels and 4w of output power, these can be used at home or in your vehicle, they come supplied with a power lead (12v), microphone and mounting bracket, pictured Right the Midland Alan 42s is a handheld, these can be a bit more expensive but they do have limitations due to battery use and range achieved with supplied antenna, although these can be run off a power supply and be connected up to a base antenna. Both radios would give a range of between 1-5 Miles and possibly more depending on what antenna it is connected to and the terrain you are in
Antenna (Twigs)
This all depend on where you decide to operate from, either at home or mobile (car etc).

Using a CB from your home gives you more options but will depend on what space you have and how friendly your neighbours are whilst operating from a vehicle will give you portability.

Shown above are some CB antennas, the first one is called a Silver Rod, it is a 18ft long vertical and would need to be mounted outside on a pole in the garden or connected to your house, next if you do not have a big garden but have space in your loft this might be a better option as it can stand on its own Three legs but being inside and under roof tiles it would limit the range that could be achieved, looking at operating from a car this next antenna is a very popular model for car/van/truck use as it is only 1.5m long. It will need to be mounted and the most convenient solution would be to use a magnetic mount which comes supplied with the coaxial cable and plug to connect to your radio, this can be seen above Right.
Other accessories you will require.
You will require some coaxial cable which connects the radio to an antenna, there are many different types but RG58 or Mini 8 are good examples and very flexible, this cable would need to have a coax plug soldered on at either end to connect between radio and antenna.
If operating from home you will require a small plug in the wall 12v power supply giving 3-5 amps will be adequate as pictured below.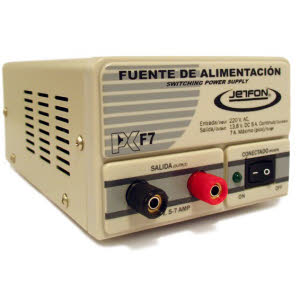 When operating mobile from a car/van/truck the vehicles own battery will suffice to use either by wiring the power lead direct to the battery or by using an accessory socket for which adapters can be purchased. If the vehicle is running 24 volts (Lorry) a converter will be required as a majority of CB's operate at 12 volts.
There are many useful sites online and sites selling seconhand radios with ebay being a good example, if starting out I would recommend buying new as retro sets from the 80s are making high prices, looking at the links below a new set up can be had between £100-£150.
I am willing to help anyone who would like to get a CB set up and working, I am on facebook and my email is g0oorm6ltj@gmail.com
Useful web sites.
https://www.kcb.co.uk/index.html ( Knights CB)
https://cbradio.co.uk/ (Norfolk 4×4 centre)
https://moonrakeronline.com/ (Moonraker Milton Keynes)
https://www.thunderpole.co.uk/cb-radio.html (Thunderpole)